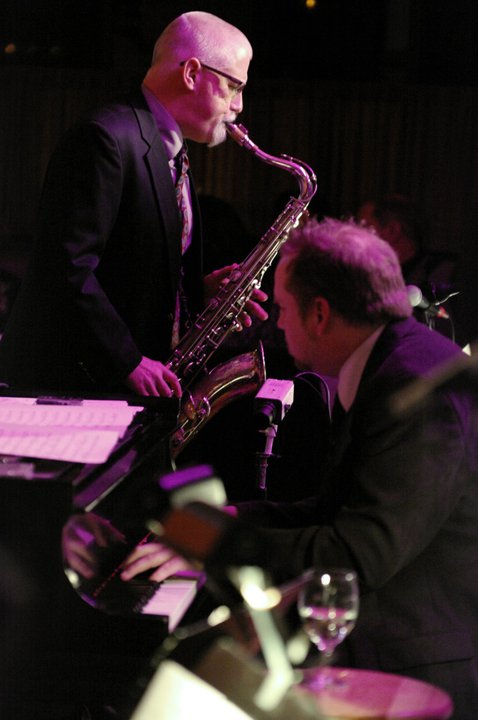 ABOUT STEVE
EDUCATION
Steve has studied music at Oakland University and at the University of Michigan where he received a Bachelor of Arts degree in 1975. At Oakland, he was a student in one of the country's first jazz education programs which was directed by jazz great Marvin "Doc" Holiday. In addition to his university training, Steve studied with world famous trumpeter Marcus Belgrave and performed in his Jazz Development Workshop. In 1990 and 1991, Steve was awarded National Endowment for the Arts Fellowships which supported a period of study in New York City with master saxophonist George Coleman.
TEACHING EXPERIENCE
Steve has given lessons on saxophone, flute, and clarinet for more than thirty years. He has taught at the University of Michigan, and is currently on the music faculty at the Cranbrook Academy and MSU Community Music School Detroit. He teaches privately at Cameron Music in Livonia, Berkley Music in Berkley, and at his home both face to face and online.
In addition to instrumental instruction, Steve conducts a program of workshop/performances in the public schools. He has run these programs for the Harman International Corporation, the Detroit Federation of Musicians, and the Toledo Jazz Society in Toledo, Ohio. His programs have also been sponsored by the Detroit Public Schools and a variety of school systems in southeast Michigan and Ohio.
PERFORMANCE
Since his training with Professors Holladay, Sanders, and Belgrave, Steve has maintained an active performing career in Michigan and beyond. He has toured Europe twice with the Paul Keller Orchestra, and has recorded with a number of the region's top players and bands, including Scott Gwinnell, Bill Heid, Brad Felt, Don Mayberry, Ron English, Ed Nuccilli, and the Toledo Jazz Orchestra. He has also released three cd's of his own, Unanswerable Questions on Alembic Records, Deep Woods on Corridor Records, and Detroit Tenors on Detroit Music Factory. Awards include winning the Hennessy Cognac Jazz Search in 1989, the Creative Artists Grant from Michigan Council for the Arts in 1990, and National Endowment for the Arts grants in 1990 and 1991.
Steve has performed with a veritable who's who of stars in jazz and musical theater, including Robert Goulet, Sammy Davis Jr., Jack Jones, Aretha Franklin, the Four Tops, and the Temptations. In recent years he has worked with a number of major jazz artists at the Detroit International Jazz Festival, including Kenny Burrell, John Faddis, John Clayton, and Mose Allison.
On the 'Listen' page you can hear recordings.